Students Brand Classmate With Iron
---
( 4UMF NEWS ) Students Brand Classmate With Iron:
A teen in Nottingham was branded with an iron after he accused one of his classmates of stealing his phone.
When Alex Bicknell's friends told him that there were rumors that Victor Unczur stole his phone, he sent him a message on Facebook asking if it was true.
Unczur, Benjamin Brandford and Dayle De-Ville lured him to a local pub for his local birthday. They beat him with a pool cue and wrench before branding him with an iron.
"It started with one of them punching me in the face then they all started punching and kicking me," Bicknell said. "Then one of them got a hot iron on my hands and then they hit my knuckles with a wrench."
They eventually let the teen branded with the iron go and he ran out to get a bus. A couple saw how badly he was hurt and called an ambulance.
Bicknell said that he has not been the same since the incident on March 9. "I've not been the same since it happened, I'm depressed and I don't like going out unless I'm with someone," he said. "I thought I was going to die. It is hard to get over."
According to doctors, Bicknell's hands will take two years to heal and the scars will unlikely fully disappear.
The three teens admitted to branding Bicknell and were sentenced to four years in jail.
Bicknell's mother, Lisa, didn't think they received a harsh enough sentence.
"It's a pathetic sentence really considering what they have done. Alex has lost a job because of this," she said. "He was due to start as a gardener, which is what he really wants to do, just two days after the attack – he's lost that job now."
Do you think the boys who branded the teen should have received a harsher sentence?
Related articles
Most Commented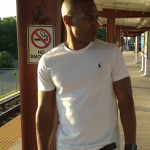 Sponsors