The Most Stylish Celebrity Couples of the 90s
---
( 4UMF NEWS ) The Most Stylish Celebrity Couples of the 90s:
Reflecting on celebrity couples is one of the most dominant ways to contextualize decade nostalgia. It sounds vain, but the simple truth is you're a pop culture evading crab if you don't acknowledge the wealth of media attention that's given when two A-listers merge bed and brand and the impact they have on the era that's documenting their affair. The '90s has no shortage of both awesome couples and shocking "Wow I completely forgot they were a thing" pairings.
Most important though, is that when two big stars come together it's also a union of swag. Two fly people pairing up to take over the world à la present-day Kim and Kanye, or one fashion maven elevating another's style à la Kanye and Amber. Both have been happening since the first paparazzo blew a camera bulb on Sunset Boulevard. Reflect on your childhood with The Most Stylish Couples of the 1990s.
Related articles
Most Commented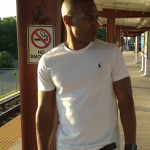 Sponsors