Subway Murder Suspect Arrested
---
( 4UMF NEWS ) Subway Murder Suspect Arrested:
Cops on Tuesday arrested the vagrant suspected of shoving a man to his death in front of a speeding Bronx subway, sources said.
Kevin Darden, 34, who has 30 prior arrests, was picked up in the Bronx, the sources said.
The subway pusher's mother said that she is happy her son has been captured. "I'm glad they got him off the streets and I'm glad hes not dead," said Darden's mother, Berlyn Joyce Jones.
She added that she has not lived with her for years and he suffers from mental illness — as she offered her condolences to the victim's family
"I feel so, so sorry for those people and what happened," Jones, said Tuesday night.
"I know that won't bring him back but I am so, so sorry."
Darden is expected to be charged with pushing Wai Kuen Kwok, 61, into a D train as it entered a station on Sunday.
Darden is also suspected of pushing another man to the platform at the West 4 St station in Manhattan on Nov. 6, sources said.
He has a history of violence that includes robbery, assault, and narcotics, sources said.
His mother said she repeatedly tried to reach out for help but he would tell her he is "pulling himself together."
Darden was most recently arrested on Nov. 9 for pick-pocketing in Midtown Manhattan, the sources said.
Related articles
167th Street (IRT Jerome Avenue Line), 4th Street (Manhattan), Arrest, Grand Concourse (Bronx), Greenwich Village, Manhattan, Midtown Manhattan, New York City, New York City Police Department, Subway Murder Suspect Arrested, The Bronx
Most Commented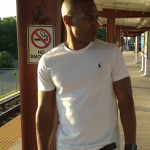 Sponsors