Suge Knight Back In Court
---
( 4UMF NEWS ) Suge Knight Back In Court:
Los Angeles, CA - (FOX 11 / AP) Prosecutors are scheduled to present some of their evidence to support a murder case against former rap music mogul Marion "Suge" Knight.
At the conclusion of Monday's preliminary hearing, a judge will determine whether Knight should stand trial on murder, attempted murder and hit-and-run charges, which were filed after he struck two men with his pickup truck outside a Compton burger stand in late January.
Knight has pleaded not guilty in the case and his attorneys have said he was fleeing an ambush when he ran over and killed 55-year-old Terry Carter.
The Death Row Records co-founder also seriously injured Cle "Bone" Sloan. The 49-year-old is being held on $25 million bail.
Surveillance video obtained by celebrity website TMZ shows Knight's running over Carter.
Most Commented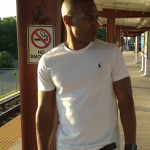 Sponsors