SXSW Events Cancelled After 2 Killed
---
( 4UMF NEWS ) SXSW Events Cancelled After 2 Killed:
Two people were killed and 23 wounded early Thursday morning after an allegedly drunken driver sped the wrong way on East 9th Street, continued around a barricade set up to restrict traffic during SXSW and then plowed through a crowd of pedestrians on Red River St.
The tragedy that played out on Red River St., just outside the Mohawk and during the first full day of the SXSW Music conference, stunned fest goers who were ushered away from the area by public safety officials who quickly shut down Red River St. from East 9th to East 12th Sts. just after 12:30 am Thursday. The intersection at East 10th St. was littered with debris, the pavement in places striped with blood, as first responders worked to treat the wounded. Two people were killed and five are considered critical; the rest have been classified as mild or "walking wounded," Austin Police Chief Art Acevedo told a gaggle of reporters just before 2:30 am.
Acevedo said the incident started when police working DWI patrol in the area sought to stop a man driving a car near the Shell gas station on the southbound service road of IH-35 at East 9th St. Instead of stopping, the driver of the small imported sedan maneuvered through the gas station lot, around the other cars there, in order to evade the police. The driver then pulled out of the gas station traveling west, accelerating "at a high rate of speed, going the wrong way on a one-way street," Acevedo said.
The officer followed, turned on the lights of his police car and "tried to overtake" the vehicle, Acevedo said, but the driver still did not stop. Instead the man turned right, northbound onto Red River St., driving around a police-manned barricade set up to block traffic during SXSW.
The driver continued speeding up the street, past the Mohawk, striking "multiple pedestrians," Acevedo said. At East 11th St., the man struck a moped with a man and woman on it, killing them both, he said. The driver also struck a taxi before crashing his car into a van parked at the northwest corner of Red River and East 11th Sts. The man then fled from the scene on foot; police chased him, used a taser to subdue him, and arrested him, Acevedo said.
The man, whose identity has not yet been released, acted with "reckless and willful disregard for the safety of the people of this city," Acevedo said. The man will be charged with two counts of capital murder – punishable by up to life in prison or the death penalty – and 23 counts of aggravated assault with a deadly weapon, Acevedo said.
Related articles
Most Commented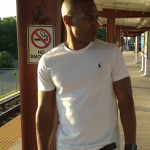 Sponsors