T.I. And Tiny Cover Ebony
---
( 4UMF NEWS ) T.I. And Tiny Cover Ebony:
Hip hop couple T.I. and Tiny will grace the cover of Ebony together for the first time. The February 2013 Black Love issue is set to feature the duo as well as newlyweds Meagan Good and DeVon Franklin and Bishop T.D. Jakes with wife, Serita, who also have their own covers and chat about love, marriage and how they each make their relationships work. This is the first time each of the other two couples have landed an Ebony cover as well.
Bishop T.D. Jakes on marriage: "Marriage requires work and expecting the unexpected.… Don't let other people design a marriage you can't live with. Keep other people out your business. Every marriage is different."
Meagan Good on making it work: "What do I do for him that's romantic? I try to surprise him whenever he comes to town. I wear nice things…Wink!"
T.I. on happily ever after: "Once I made my mind up that I was going to be committed to this relationship, I started being married then and there.… Since I've been married, it's the same relationship, we're the same people. We treat each other the same way, and we're just as happy now as we were before."
In addition, each of the men have penned love letters to their women. To read what they had to say, grab the February issue of Ebony, which hits newsstands Friday, January 4.
Most Commented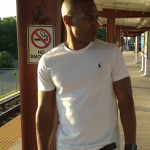 Sponsors