Talib Kweli – Prisoner Of Conscious Album Cover And Track List
---
( 4UMF NEWS ) Talib Kweli - Prisoner Of Conscious Album Cover And Track List:
Talib Kweli landed some nice guest features for his upcoming Prisoner of Conscious album.
Take a peep at the track list below:
1. Human Mic
2. Prisoner Of Conscious
3. Ready Set Go (Feat. Melanie Fiona)
4. Upper Echelon
5. High Life (Feat. Rubix & Bajah)
6. Kilo's of Love
7. Before He Walked (Feat. Nelly)
8. Come (Feat. Miguel)
9. Push Thru (Feat. Curren$y, Kendrick Lamar & Glen Reynolds)
10. Hold It Now
11. Delicate Flowers
12. Hamster Wheel
13. Rocket Ships (Feat. Busta Rhymes)
14. Favela Love (Feat. Seu Jorge)
15. Can't Barely Breathe (Feat. Amber Strother)
No word on a release date but I am definitely looking forward to it...
Most Commented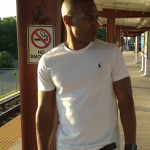 Sponsors