Tami Roman Officially Quits Basketball Wives
---
( 4UMF NEWS ) Tami Roman Officially Quits Basketball Wives:
Basketball Wives wild child Tami Roman was known for causing drama and shaking the table on the VH1 show.
However, when a curious Twitter fan asked the reality star if she'd be returning for the next season of BBW, she confirmed what many suspected for sometime now.
Looks like the reality star wont be returning to the show next season. But Tami won't be too far from her VH1 home. It appairs that she is joining the cast of Tiny Tonight.
Related articles
Most Commented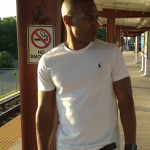 Sponsors