Tami Roman Turns On Basketball Wives
---
( 4UMF NEWS ) Tami Roman Turns On Basketball Wives:
Every year, I feel like someone on reality TV is out here trying to claim that the person they're presented as on television is purely bad editing and not who they really are. And with the fifth season of the show currently on with a lack of storylines and people actually watching, folks are trying to drum up drama any way they can. Even if that means muddying up a cast member's reputation in the process. That's exactly what Tami Roman says is happening to her this season, and she's pissed. In an interview with Chicago station WGCI, she opened up about folks editing her to be a bully and a hater during a time that where was struggling to cope with her mother dying, and she's no longer having it. Check out what she had to say about her castmates and why she's so upset:
Tami Roman: "Listen, let me tell you, I'm still mad. Listen, here's the thing. They're trying to portray me week after week as a certain type of person and I'm not going for that. I'm not having that. I'm sick of the Basketball Wives train that has left the station this season. The situation with Tasha [Marbury], the young lady that's new on the show, this woman knows everything there is to know about me. We're five seasons in, I knew nothing about this person. So I did my investigation and found out some things. Now I wanted to be armed with information in case she tried to come at me sideways, because I never know how someone's going to come at me. There's nothing wrong with that. Now having that conversation with Suzie [Ketcham], Suzie then chose to take that information, after I specifically told her not to bring it up. Let's go in this woman's house, have a nice dinner, sit down, get to know her, and let her get to know us. And Suzie still chose to say it. They're trying to make it seem like I put Suzie up to doing it."
Tony Scoffield: "You're saying, the way the show is edited, it's making you look like something you don't want to be portrayed as?"
"Yeah! I don't get down like that. When I have something to say I say it for myself. Period, point blank. I will say it for myself. If Tasha had come at me sideways it would probably would not have been time for Suzie to say it cause I would have said it myself. So I just don't like the way that it's going down. Evelyn has a new PETA ad that I congratulated her on and was happy for her, they tried to make it seem like I was hating on her by not coming to her party. I don't get down like that. Anybody that really knows me knows that I'm supportive of every female who's out here doing something, grinding and hustling. My mother was on her deathbed in the hospital and they KNEW that. And for me, I don't like stuff like that. Either we all gon' be sisters and make this show and do this thing together and be real, or you gon' try to start fabricating stuff for drama and I'm not going to be a part of that."
Interesting…
And speaking of interesting and Roman in the same sentence, she made up with Meeka Claxton of all people during an event at New York Fashion Week. Roman reportedly walked up to Claxton, the former BBW castmember (who she slapped in season three…) to extend an olive branch. As you can see below, all was resolved, with Roman saying, "Me and @meekaclaxton. ..as she said, YES HELL has frozen over LOL. I apologized to this sistah and we r moving on in peace. #realwomenshit #maturity #liveinlove"
Looks like someone really is trying to turn over a new leaf. Well, for now.
Related articles
Most Commented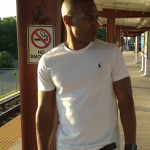 Sponsors