---
( 4UMF NEWS ) Target CEO Resigns:
The company announced that the decision was made after "extensive discussions" between Steinhafel and the board.
Chief Financial Officer John Mulligan will serve as interim CEO, while board member Roxanne Austin will serve as interim non-executive chair of the board.
Steinhafel, who had been with Target for 35 years, will serve in an advisory capacity during the transition to a permanent CEO.
"Now is the right time for new leadership at Target," Steinhafel wrote in a letter to the board, saying the company has taken steps to recover from the problem.
The breach, which included personal information of up to 110 million Target customers, is believed to be the largest such breach of any retailer.
Target admitted that news of the breach hurt it sales, and the company spent at least $61 million in the final months of 2013 because of the hack. It has also caused the company's credit ratings to be downgraded.
Related articles
Most Commented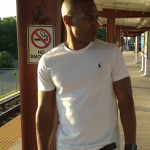 Sponsors