Taryor Gabriels Envy Collection
---
( 4UMF NEWS ) Taryor Gabriels Envy Collection:
I'm not entirely sure of the path that led me here, all I know is that I was lurking in a pretty obscure part of the internet. What I do know is that these are some pretty dapper suits.
At first, I thought I was looking at the impressive new collection of a well-known men's brand that had been inspired by the African sapeurs*.
*If you're unfamiliar with the term 'sapeur', you should definitely get familiar with it now before continuing.
But it turns out, these beautifully photographed clothes belong to a small (and as far as I can tell, virtually unknown outside of Africa) bespoke brand by the name of Taryor Gabriels, based in Lagos, Nigeria.
The website is basic to say the least, and quite honestly, it's not clear how one is supposed to actually get ahold of their collection, called "Envy", unless you live in Nigeria, but I thought this was all the more reason to share their lookbook with the rest of the internet. You never know. Maybe one day we'll see Taryor Gabriels as the most talked about new brand of men's Paris fashion week.
For anyone who might have a further interest in this, here is all the information that comes with the lookbook, currently floating around Tumblr:
Brand: Taryor Gabriels / Designer: Adeyeye Adetayo
"Envy" Collection photo credits:
Creative Director: Adeyeye Adetayo for Taryor Gabriels Bespoke
Styling: Tosin Ogundadegbe for Chicnicity
Photography & Editing: Kelly Onyeogi for KellistrophQ Photography
Accessories: Ileri Gabriels for IG Collection
Models: Sunday Balogun, Victor Kwen Akomaye and Michael Ogunbiyi
You can find Taryor Gabriels on Twitter @TGBespoke | Instagram @taryorgabriels
Most Commented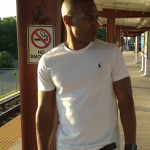 Sponsors