Teacher Busted For Beating Student Who Kept His Drug Money
---
( 4UMF NEWS ) Teacher Busted For Beating Student Who Kept His Drug Money:
A 48-year-old Bronx charter school teacher was arrested Friday for attacking a 16-year-old student who stiffed him during a drug buy, officials said.
Kevin Pope, 48, a science teacher at the John V. Lindsay Wildcat Academy in Hunts Point, was arrested at 10 a.m. for beating the teen so badly doctors needed staples to close several deep wounds on the back of the victim's head, police sources said.
Pope, who lives in Harlem, then stormed off with the teen's gold chain, iPhone and wallet — apparent compensation for the money he lost in a botched marijuana buy involving the teen, cops said.
The attack took place on Seneca Ave. near Hunts Point Ave. on Wednesday — about two blocks from the school. Students at the charter school were stunned that the teacher — described as a "cool guy" — had been arrested.
"(He was) a straight up teacher," said one student, who wished not to give his name. "He'd make you understand the lessons. I never knew him to be shady."
"He's a nice guy," the student added. "I hope he's OK."
Students said Pope was fairly new to the Wildcat Academy, a privately run, publicly funded charter school for older teens who have dropped out of traditional schools or who have criminal histories.
The school counts celebrity chef Rocco DiSpirito as a board member. A spokesman for the charter had no comment on Pope's arrest when reached by phone Friday.
The teen told Pope he had a drug connection in Manhattan in June.
Pope went with the teen to the dealer and ponied up $4,000 for about a pound of weed, possibly in the hopes of reselling some of it, police sources said.
But during the negotiation, the teen walked off with Pope's money, cops said.
On Wednesday, the troubled teacher approached the teen, demanding his money back. When the student didn't fork over the cash, Pope attacked him and ran off with his property, cops said.
The teen was taken to an area hospital with deep cuts and bruises to his face and the back of his head, cops said.
Pope was charged with assault and robbery. Dressed in a white dress shirt and light blue sports jacket, the educator was surprised to see reporters outside the 41st Precinct stationhouse as he was escorted to central booking.
"Really?" he asked before bowing his head, refusing to answer questions. Pope's arraignment was pending Friday night.
"When I heard this, my brain rattled," said one of Pope's neighbors, who refused to give his name. "He's a good-natured person. I cant believe it."
Other neighbors described Pope as a friendly soul who went out of his way to help building residents.
"He's so nice," said Shanti Smith, 16. "I see him every morning. He fixed my computer a couple of times when it had a virus."
Pope previously taught science at the Future Leaders Institute Charter School in Harlem, according to a crowd-funding site he set up to raise money for a computer.
An employee at Wildcat Academy, who declined to give his name or his position at the school, said he too hadn't heard anything about the arrest or a student being assaulted.
He saw cops in the school when he arrived shortly before noon.
"All I seen is some cops around. I thought they were there for a student," he said.
Most Commented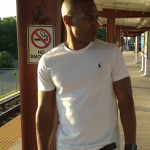 Sponsors