Teen Accidentally Shoots And Kills 9-Year-Old Brother
---
( 4UMF NEWS ) Teen Accidentally Shoots And Kills 9-Year-Old Brother:
A California teen inadvertently shot and killed his 9-year-old brother on Saturday, according to officials in the Riverside County Sheriff's Department.
Police in the town of Perris, roughly 70 miles southeast of Los Angeles, found the younger boy dead when they arrived on the 140 block of Metz Rd. at 12:10 p.m., Riverside County Sheriff's Deputy Patty Stoyer told the Daily News.
The boy's 14-year-old brother appeared to have activated the gun accidentally, Stoyer said.
Riverside County authorities have yet to release the names of the boys, and the Perris Police Department Investigations Bureau is spearheading the examination of the incident, KABC-TV reported.
More information will be released soon in an upcoming press release, Stoyer added.
Perris Mayor Daryl Busch told KABC that local investigators filled him in on what had transpired earlier in the day.
"The gun was in a box covered up," Busch said. "They found it, pulled it out, started playing with it and one shot the other."
Most Commented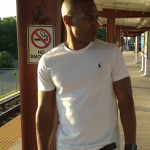 Sponsors