Teen Charged With Attempted Murder Over Air Jordans
---
( 4UMF NEWS ) Teen Charged With Attempted Murder Over Air Jordans:
Earlier this month marked the 25th anniversary of Sports Illustrated's "Your Sneakers or Your Life" cover and story highlighting the issue of violence surrounding sneakers and team sports apparel.
Fast forward to the present and while the world is markedly different from life in 1990, the issue of violence surrounding sneakers still exists.
In a story out of Jacksonville, a 15-year old teen named Antiono Maurice Boykin is being charged as an adult with attempted murder and shooting deadly missles in a robbery over a pair of sneakers. Officials say, Boykin, made contact with a 19-year old woman who was attempting to sell a pair of Jordans, presumably the Air Jordan XI Retro "Legend Blue" based on the article's description, via Facebook. The parties agreed to meet and the female, who arrived in a vehicle accompanied by two men, met with Boykin who was waiting at the site with two friends.
The woman handed the shoes over to Boykin for inspection - who was then advised by one of his friends to not spend the money on it - to which Boykin is reported to have said he'd buy what he wanted and proceeded to tell the woman, "you got bucked" as he pulled out a gun and pointed it at the woman and men in the vehicle. Another boy revealed a gun stashed in his waistband and the woman sped off but not before Boykin opened fire striking the vehile once in the taillight.
Police managed to track down Boykin and make an arrest using information gathered from the parties' Facebook communications.
While no one was fortunately killed in the story, a young man's desire for material goods may have pretty much ended his own if he is convicted. With the pressures of social media greater than ever before, the rising cost of sneakers, and the unecessary need to keep up with the Joneses, this certainly won't be the last story of sneaker violence that we hear about. And while Nike works to improve its online service in the hopes of giving its fans the most premium user experience, it'd be wiser to have the man whose name and silhouette is featured so prominently on these shoes to finally speak out and address the issue.
Most Commented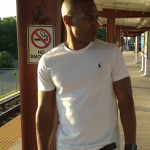 Sponsors