Teen Dies While Saving Twin During Robbery
---
( 4UMF NEWS ) Teen Dies While Saving Twin During Robbery:
Chicago police have charged a 17-year-old in the shooting death of Demario Bailey, 15, who was killed Saturday during an attempted robbery on the city's South Side.
Bailey was walking to basketball practice with his twin brother, Demacio, when they were approached by four male assailants demanding money.
According to a police report, Demario pushed one of the robbers off Demacio and shouted, "Get off my brother." Demario was shot in the chest and pronounced dead on the scene.
Police charged the 17-year-old suspect with three felony counts of first-degree murder, armed robbery and attempted armed robbery.
Faliata Holman, a relative of the twins, told WLS that Demacio, a student at Johnson College Prep, is "traumatized" about the death of his brother.
"Can you imagine you're walking with your brother one minute. The next minute, your brother is laying on the ground," Holman said.
In the wake of Demario's death, the twins' principal called for more action in the fight against gun violence.
"Something needs to be done to keep our children safe on the streets of Chicago," Dr. Garland Thomas-McDavid told DNAinfo. "I know I speak for every educator who continuously deals with this type of tragedy in saying we are sick and tired of being sick and tired."
"The apologies are not enough, and after all the fanfare is over, someone still has to put their baby in the ground. We need increased levels and types of security so that people can live without the constant threat of being killed," she added.
Related articles
Associated Press, Chicago, Chicago Police Department, Chicago Sun-Times, College football, Death, Murder, Robbery, South Side, Teen Dies While Saving Twin During Robbery, Twin
Most Commented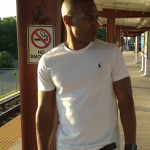 Sponsors