Teens Brawl In McDonald's
---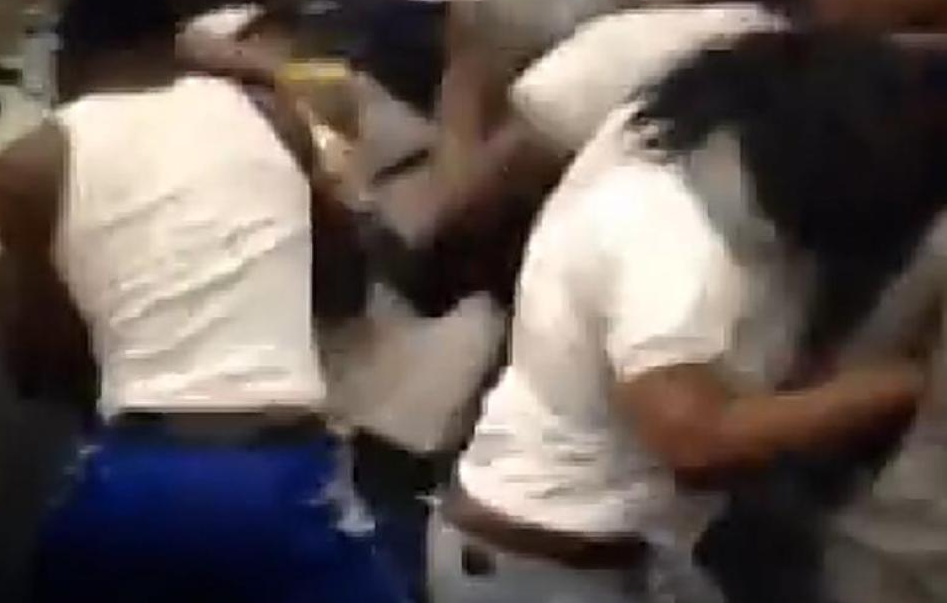 ( 4UMF NEWS ) Teens Brawl In McDonald's:
Another nasty brawl at a Brooklyn McDonald's went viral Thursday.
This one takes place at a restaurant on Flatbush Ave. Extension in Downtown Brooklyn — and unlike the fight that happened on Church Ave. in March, it involves onlookers trying to break up fight.
It wasn't immediately clear if police were called to the scene of the brawl at about 3 p.m. Thursday.
http://video.nydailynews.com/?ndn.trackingGroup=90051&ndn.siteSection=nydailynews-new-york&ndn.videoId=29078808&freewheel=90051&sitesection=nydailynews-new-york&vid=29078808
The video shows two teen girls rolling on the floor, pulling each other's hair. A McDonald's employee appears to try to break up the fight.
Moments later, as onlookers shouted out a running, N-word-filled commentary, yet another fight breaks out, with a boy punching out a girl, then getting attacked.
The March brawl sparked a nationwide debate about teen violence and ambivalent bystanders.
There were six arrests in that case.
Most Commented