Tessanne Chin Makes Number 1 On iTunes
---
( 4UMF NEWS ) Tessanne Chin Makes Number 1 On iTunes:
Tessanne Chin is now No.1 on iTunes and she is making her homeland Jamaica proud right now
After that memorable performance on Monday night of Simon and Garfunkel classic single "Bridge Over Troubled Water," Tessanne Chin may have already cemented her place in next week's final.
The single "Bridge Over Troubled Water (The Voice Performance)" cracked the top 10 on iTunes last night and has since rose to No. 1.
"Oh my God!!!! It's like 5:30am here but being woken up by this news is priceless!!! You did it!!!" Tessanne wrote on Twitter and Instagram.
Voting are now closed and the results show will be aired tonight on NBC and RE TV in Jamaica.
Will Tessanne Chin goes to next week's The Voice finals?
Related articles
Most Commented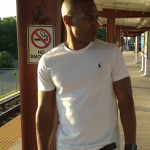 Sponsors