The Notorious B.I.G. And Tupac Documentaries Are Coming To A&E
---
( 4UMF NEWS ) The Notorious B.I.G. And Tupac Documentaries Are Coming To A&E:
A&E is set to relaunch its Biography series this summer with documentaries about The Notorious B.I.G. and Tupac.
A two-part documentary, Biggie: The Life of Notorious B.I.G. includes never-before-heard recordings by Biggie as well as interviews with Voletta Wallace, Faith Evans and members of Junior M.A.F.I.A.
A&E plans to follow The Notorious B.I.G. film with a six-part miniseries about the death of Tupac, called Who Killed Tupac?. It features the contributions of civil rights attorney Benjamin Crump, whose mother attended high school with Tupac's late mother, Afeni Shakur. Executive Vice President and Head of Programming at A&E Network, Elaine Frontain Bryant, explained the network's decision to spotlight the slain rappers via a press release.
"The late Christopher Wallace and Tupac Shakur continue to impact the world two decades after their tragic, unsolved murders and there is still a public longing to connect with these figures and to celebrate their legacies," Bryant said. "We pride ourselves in delivering projects under the 'Biography' banner that unearth a side of the story that the public has never seen before. In the case of Biggie: The Life of Notorious B.I.G., the foundation of this biography is exclusive archival footage and audio recordings of Biggie himself, packaged in a way that allows him to tell his own life story as if its present day and we are truly excited to be able to bring that kind of intimacy and connection to his fans."
A&E's upcoming shows profiling the late rappers are unrelated to the recently announced documentaries, Notorious B.I.G.: One More Chance and the untitled Tupac project directed by 12 Years A Slave filmmaker Steve McQueen.
Biggie: The Life of Notorious B.I.G. debuts on June 28 at 9 p.m. EST and wraps up on June 29 at 8 p.m. EST, while Who Killed Tupac? premieres on June 29 at 9 p.m. EST.
Most Commented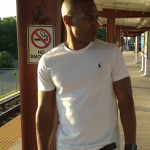 Sponsors