The Reason Jay Leno Is Getting Fired
---
( 4UMF NEWS ) The Reason Jay Leno Is Getting Fired:
The late-night hosting carousel is so topsy-turvy and fascinating, it'd make one hell of a reality show on its own.
Late-night World War III is getting underway, with The New York Times and The Hollywood Reporter reporting that NBC wants to boot Jay Leno as host of "The Tonight Show" when his contract runs out next year, and install "Late Night" host Jimmy Fallon in his place.
The move comes just a few years after Leno took back the show from Conan O'Brien, whose short-lived stint saw a drop in ratings. And it's happening despite the fact that Leno continues to draw bigger audiences than rival David Letterman and time slot newcomer Jimmy Kimmel.
But sources say that NBC wants to target younger viewers, especially now that Kimmel has moved up to 11:35. It seems too soon to hear rumblings of yet another succession plan, given what an epic fail the last one turned out to be, but writer Joel Keller of Antenna Free TV, a keen observer of the late-night television scene, isn't surprised.
"Just because Leno got the job back doesn't mean that NBC still didn't want to see him leaving at some point," Keller tells us. "And with Kimmel coming in at 11:30 and taking some of the [young viewers] away from Jay, they see the writing on the wall. They think this is the perfect time to get rid of Jay once and for all."
The First Late-Night War
What's happening today is a result of everything that went down in 1992, when Johnny Carson retired as host of "The Tonight Show." Everybody presumed "Late Night" host David Letterman would move up to the earlier time slot, including Letterman himself. Instead, NBC tapped Leno, whose genial, bland form of humor put off many critics. The resulting furor saw Letterman leave to create his own "Late Show" on CBS.
The two hosts, once friendly colleagues, have rarely spoken since. They briefly reunited for a 2010 Super Bowl commercial with Oprah Winfrey, but Letterman continues to make digs about Leno to this day.
The Second Late-Night War
In 2004, Leno made the surprising announcement that in five years, Conan O'Brien (who'd taken over "Late Night" from Letterman), would succeed him as host. As he explained, they wanted to avoid the controversy that took place with Leno's appointment.
But when the appointed deadline loomed, it became clear that Leno -- still the ratings king -- was unhappy about being pushed out. NBC, nervous that he might jump to another network, gave him a daily 10 PM primetime comedy show.
Then O'Brien's "Tonight Show" began to slip in the ratings, while "The Jay Leno Show" bombed with critics and audiences. Desperate to salvage their prize late-night jewel, NBC executives began to consider moving Leno's show to 11:35, and "The Tonight Show" after midnight for the first time in its history.
In protest, O'Brien released an excoriating statement (which went viral) saying he would not host a "Tonight Show" at 12:05, as it would "seriously damage what I consider to be the greatest franchise in the history of broadcasting." Subsequently, NBC paid him off to leave the show, then reinstalled Leno as host. O'Brien, now with a groundswell of support, embarked on a comedy tour, then created his own late-night program on TBS.
The dizzying turn of events only cemented Leno's image as the bad guy. Even Kimmel jumped into the fray when he appeared on one of the final "Jay Leno Show" episodes. Asked about the best prank he'd ever pulled, Kimmel responded, "I told a guy that five years from now I'm gonna give you my show, and then when the five years came, I gave it to him and then I took it back almost instantly."
Related articles
We give the news and nothing but the news! So help us God!!!
Most Commented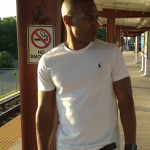 Sponsors