The Roots Reveal Next Album's Title
---
( 4UMF NEWS ) The Roots Reveal Next Album's Title:
Fans of The Roots have a lot to look forward to musically in the coming year. In speaking with Billboard, drummer-producer Questlove announced the name of the group's next title: & Then You Shoot Your Cousin.
It serves as the follow-up to 2011's narrative-focused undun and should be out later this year or early 2014.
Additionally, Questo announced that he and his bandmates recorded an entire album with living legend Elvis Costello.
Most Commented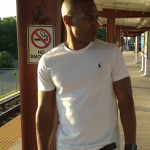 Sponsors