---
( 4UMF NEWS )The Shade Continues:
Katy Perry is coming out with a song titled "1984" and fans think its about Taylor Swift!
Is Katy Perry finally firing back at Taylor Swift? According to her music publisher's site, BMI, the "Roar" singer has registered a track called "1984" and fans are speculating the jam is her response to Swift's hit track "Bad Blood" off her fifth studio album 1989.
"Katy Perry just registered a song called '1984.' Is she trying to come for Taylor???" one fan tweeted, while another offered: "KATY PERRY HAS RECORDED A SONG CALLED '1984' THE SHADE IS SO REAL OMG."
As exclusively confirmed by Us Weekly, Swift's "Bad Blood" is 100 percent about Katy Perry. After Swift explained that the catchy tune was about a girl she is "straight-up enemies" with during an interview with Rolling Stone, Perry tweeted: "Watch out for the Regina George in sheep's clothing…"
The main reason behind their feud, according to Swift, is business-related. "She basically tried to sabotage an entire arena tour," Swift alleged without naming Perry during the interview. "She tried to hire a bunch of people out from under me."
Sources told Us following the interview that "Katy knows Taylor's song is about her, which is why she tweeted that," noting that both stars can be "very competitive."
Perry has yet to address her feud with Swift, but before hitting the stage during the XLIX Super Bowl halftime show, Perry told Billboard: "If somebody is trying to defame my character, you're going to hear about it."
Most Commented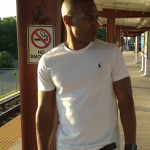 Sponsors