TI And Young Dro Say We Need Our Food Stamps
---
( 4UMF NEWS ) TI And Young Dro Say We Need Our Food Stamps:
Last night 4UMF caught up with the Hustle Gang for Young Dro's 'High Times' album release party in College Park, GA.
With the government shutdown lasting over a week and many US citizens dependent upon it for various reasons, 4UMF was able to get the opinion of the King of the South and Dro on this crucial topic.
According to Young Dro, the government "better cut them food stamps back on…because without them food stamps we can't do a got damn thing". TI added by stating that "everybody gotta eat".
TI also stated that "the government needs to work together…the Democrats and the Republicans need to come together and the Senate needs to be united".
Although the government shutdown did not have anything to do with the food stamp system crash in 17 different states, it has definitely affected the lives of many.
See the video below:

Related articles
Most Commented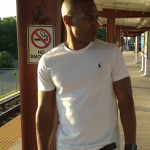 Sponsors