---

( 4UMF NEWS ) Tina Turner Engaged:
Damn I think she was so stuck on her last BAD marriage she just didn't have faith that it could go well for her but peep the story and congrats Tina Turner.
Music legend Tina Turner finally announces engagement to partner Erwin Bach - a German music executive who has managed her career since the 80s. The superstar recently renounced her US citizenship for Switzerland, where she has been living with Bach since the mid 90s.The couple have been together for 27 years and after she declined his proposal a few years ago, they are finally set to tie the knot.
Tina Turner attended the MOBO Awards in 1999 to accept an award for Lifetime Achievement and perform on the night. She closed the show with her version of the Al Green classic 'Let's Stay Together'.
Related articles
We give the news and nothing but the news! So help us God!!!
Most Commented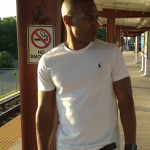 Sponsors