Tinashe Aquarius Song List
---
( 4UMF NEWS ) Tinashe Aquarius Song List:
R&B singer, Tinashe, is gearing up for the release of her debut album "Aquarius" and has finally revealed the full tracklist.
Earlier in the week, the singer released her second single, a collaboration with rapper A$AP Rocky called "Pretend". The song is still early in its life but it does have the potential to be another hit for Tinashe.
Tinashe's first single, "2 On", another rap collaboration with ScHoolboy Q has become a crossover success and even reached number 24 on the Billboard Hot 100 chart.
As far as guest appearances go, the previously mentioned rappers will be the only artists making any appearances on the album. Tinashe's upcoming album is based in the R&B genre but the singer tells USA Today that she doesn't want to be stuck in the R&B label:
"My music is definitely rooted in a place of R&B, but it's an interesting take on it, because it has a lot of influence from different genres, from hip-hop to alternative to electronic, I don't like to be stuck in the R&B box".
Check out the entire tracklist for "Aquarius" below. The album is in stores October 7th.
Tinashe – Aquarius (Tracklist)
1. Aquarius
2. Bet On It
3. Cold Sweat
4. Nightfall (Interlude)
5. 2 On (Feat. ScHoolboy Q)
6 How Many Times Tinashe
7 What Is There To Lose (Interlude)
8.Pretend (Feat. A$AP Rocky)
9. All Hands On Deck
10. Indigo Child (Interlude)
11. Far Side of the Moon
12. The Calm (Interlude)
13. Feels Like Vegas
14. Thug Cry
15. Wildfire
16. Deep In the Night
17. Bated Breath
18. The Storm (Outro)
Related articles
We give the news and nothing but the news! So help us God!!!
Most Commented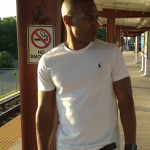 Sponsors