Tornado Flattens Starbucks In Seconds
---
( 4UMF NEWS ) Tornado Flattens Starbucks In Seconds:
A tornado ripped through Indiana Wednesday, tearing off roofs and completely flattening a Starbucks in shocking video footage of the destruction.
The short video, which seems to be shot from a bar, shows heavy winds and rain pouring down on the city of Kokomo. As the bystander filming moves closer to the window, a strong gust instantaneously flattens the nearby coffee shop.
About a dozen people were injured as twisters tore through central Indiana causing "substantial damage to property," according to Kokomo Mayor Greg Goodnight.
"It's crazy. It's a madhouse," said Mitchell Carlson, a maintenance technician who witnessed the disaster.
Eight funnel clouds were spotted, but it's not clear how many touched down.
Gov. Mike Pence said he planned to tour the damaged areas Thursday and would stay in-state "as long as we need" instead of heading back out on the campaign trail.
Starbucks released a statement Wednesday saying all customers and employees were safe after the destruction.
Most Commented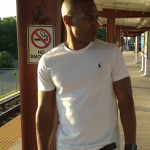 Sponsors