Tourist Dies After Kicking Mirror In Anger
---
( 4UMF NEWS ) Tourist Dies After Kicking Mirror In Anger:
A Scottish tourist bled to death after drunkenly kicking a mirror following a fight with his girlfriend in Thailand, according to reports.
Iain Mackay, 40, went searching for his girlfriend at the pool hall where she works after he saw her on a date with another man Friday, friends said.
When Mackay realized his girlfriend was not there, he smashed the bar's mirror, cutting an artery in his leg at about 3 a.m., police said.
The man from Stornoway, on Scotland's east coast, was taken to a hospital, where he later died.
Mackay's girlfriend, Nilobon Patty, told the Scottish Daily Record that Mackay had seen her with a group of friends at a bar, not with another man.
Mackay was drunk and shouted at her, causing Patty to head home, she said.
"I don't know why anyone would say that I had anything to do with Iain's death. That is not true," Patty said. "It was just a terrible accident."
Patty said she met Mackay, a seaman for a Dubai-based seismic research company, when he traveled to Bangkok for work three years ago.
They agreed to stop seeing each other last month after his visits to Hua Hin, about 125 miles south of Bangkok, became more sporadic, she said.
Mackay's drinking had gotten out of hand before but he had been well-behaved recently, Patty said.
"He had a very good heart and I really loved him," she said.
Most Commented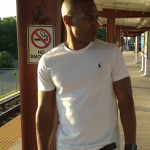 Sponsors