Tracy Morgan Breaks Silence
---
( 4UMF NEWS ) Tracy Morgan Breaks Silence:
Tracy Morgan broke his silence Monday on TODAY over the car crash that nearly claimed his life, and paid emotional tribute to his late friend and mentor, comic James McNair.
The "30 Rock" star spoke to Matt Lauer exclusively, less than a week after settling a lawsuit against Walmart over the June 7, 2014 crash that killed McNair and left Morgan with debilitating injuries.
%3Cdiv%20style=%22position:relative;%20padding-bottom:63%25;%20padding-bottom:-webkit-calc(56.25%25%20+%2050px);%20padding-bottom:calc(56.25%25%20+%2050px);%20height:%200;%22%3E%3Ciframe%20style=%22position:absolute;%20width:%20100%25;%20height:%20100%25;%22%20src=%22http://www.today.com/offsite/tracy-morgan-i-watched-crash-every-day-on-youtube-454857283581%22%20scrolling=%22no%22%20frameborder=%220%22%3E%3C/iframe%3E%3C/div%3E
"The case is settled, but the pain is always going to be there for Jimmy Mac," Morgan said in his first interview since the deadly car crash.
"Bones heal, but the loss of my friend will never heal."
Most Commented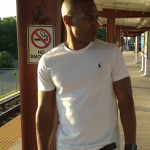 Sponsors