Triple Homicide Suspect No Longer At Large
---
( 4UMF NEWS ) Triple Homicide Suspect No Longer At Large:
The man accused of killing three people and wounding a fourth in September was returned Friday to Gwinnett County to answer murder charges.
Investigators believe Robert Erik Bell had an assault rifle and was waiting for Angelina Benton, 34, Benton's 12-year-old son, Joseph McDonald, her 19-year-old godson, Raynard Daniel, and her boyfriend, Justin Cato, to return to Benton's Anderson-Livsey Road home after a weekend trip on Sept. 15. Benton had recently opened up her home to Bell, according to police.
The boy and teen were shot moments after walking through the door of the home, Cpl. Deon Washington with Gwinnett County police previously said. Benton didn't make it inside the home and collapsed in a neighbor's yard after being shot four times, police said. Cato was shot in the leg and survived his injuries.
"They were pretty much ambushed when they got home," Washington said.
After shooting the four, Bell allegedly left the home on foot before stealing a pickup truck about a half-mile away, according to police. The truck was located Oct. 2 in New Orleans, but Bell eluded capture until Oct. 24, when he was located a homeless shelter.
Bell led New Orleans police on a short foot chase, but was arrested and booked into the Orleans Parish Jail. He fought extradition back to Georgia until Friday, when he was returned and booked into the Gwinnett County jail on three murder charges and one charge of aggravated assault, booking records show.
Angelina Benton's sister, Lakesha Clark, said after Bell's arrest she had one question for him.
"The only thing I want to know is why," Clark said.
Bell was being held Friday night without bond.
Related articles
Most Commented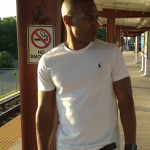 Sponsors