TV Show Hollywood Exes Coming To Atlanta Starring
---

( 4UMF NEWS ) TV Show Hollywood Exes Coming To Atlanta Starring:
Ooh chile while I was out in Los Angeles at the BET Awards, I was doing some major ear hustling! Come inside to hear all the tea about Vh1′s Hollywood Exes possibly coming to Atlanta with a spin-off show and see who is rumored to be part of the cast!
So while out in Los Angeles a lot of paparazzi/media folks were giving me the scoop. I will have more tea coming up on other people but for now, it is said that Vh1′s Hollywood Exes are coming to my city! They are creating a spin-off show that will take place here in Atlanta, coming very soon. NO announcements have been made publicly but you guys heard it here first! Guess who is allegedly part of the cast?
Ceelo's Ex-Wife Christina Johnson
Two Ex-Wives of Popular NFL Players and hold on wait for it….
Usher's Ex-Wife Tameka Raymond!
TWT TEA: My very good source said before socialite Tameka Raymond went to China(a few weeks back)she made a pit stop to Los Angeles to shoot the promo clip for the reality show that was green lighted a few months ago. Chile are you guys going to tune in to watch these ladies? I would definitely tune in to see Tameka but wondering if there will be another cast member joining too that will stir up drama. Story developing! xoxo
Related articles
We give the news and nothing but the news! So help us God!!!
Most Commented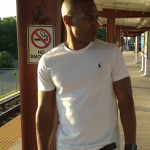 Sponsors