Tyga Added To Cast Of 'Barbershop 3'
---
( 4UMF NEWS )Tyga Added To Cast Of 'Barbershop 3':
It seems that Tyga is branching out from music and into film, as BlackFilm exclusively announced that the rapper is the latest star to be cast in "Barbershop 3." He will join fellow rappers Eve and Nicki Minaj, who director Malcolm D. Lee added to the cast along with Common late last month.
The latest Barbershop installment comes 11 years after the second film, and judging by the reactions on Twitter, fans are more than ready to see what Ice Cube and the rest of the crew are up to. According to Global Grind, they have already began filming in Atlanta.
Most Commented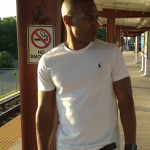 Sponsors