Tyga Disses Blac Chyna Over Kylie Jenner's Ferrari
---
( 4UMF NEWS ) Tyga Disses Blac Chyna Over Kylie Jenner's Ferrari:
Tyga went from zero to 60 straight into a new feud with his former flame over the Ferrari he bought for his current girlfriend, Kylie Jenner.
The rapper seemed to diss ex-girlfriend Blac Chyna over the weekend with a not-so-subtle Instagram post, in which he appeared to accuse the model of spreading lies about him.
"When the hating don't work they start telling lies," he captioned the selfie. "#WhereYoFerarriTho ?"
The caption originally appeared to be a general response to the rumors that Tyga leased the $320,000 Ferrari he gave to Jenner for her 18th birthday last month instead of actually purchasing it.
But an ensuing post by model Chyna's best friend, model Amber Rose, made it clear the rapper was targeting his ex.
"She don't need a Ferrari she can Drive mine," Rose said on Instagram, along with a photo of her bright pink Ferrari. "#BFFGoals."
The rapper continued to throw fuel on the fire with one final salvo, this time posting a picture of his gold-fronted Bentley.
"We drive our own whips peanut head," he captioned the return-fire photo.
That appeared to be the end of the feud, at least publicly, with neither side sharing any more incendiary posts.
The war of words, however, should be the least of Tyga's concerns right now.
The rapper recently sued his landlord for breach in contract, claiming he failed to uphold his side of a property agreement for a $2.7 million house in Calabasas, Calif.
In a separate lawsuit, the landlord claimed Tyga owed $70,000 in unpaid back rent. Late last month, a judge ordered the "Rack City" rapper to pay the overdue rent and leave the home.
The Celebrity Net Worth website reports Tyga is worth $5 million.
Most Commented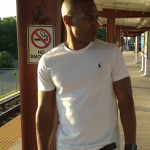 Sponsors