Did Tyler Perry Goons Beat Dude Up
---
( 4UMF NEWS ) Did Tyler Perry Goons Beat Dude Up:
Is Tyler Perry a Gay thug on the low????? Well peep what is being said about him...
MediaTakeOut.com learned that a popular internet celebrity named WALTER HAMPTON made BIG news in the BLACK GAY COMMUNITY last week when he OUTED Tyler Perry - who he claimed has been a friend for years. He claims that when he FIRST met Tyler - Mr Madea was a FLAMBOYANT GAY MAN. And that once Tyler started getting famous he began living in the closet because Tyler's scared of losing his Black Church following.
Big news right. Well then . . . mysteriously . . . he was BRUTALLY ATTACKED. His face was SLASHED and so was his arm. It's not clear what happened to Walter . . . but we wish him a speedy recovery.
Related articles
We give the news and nothing but the news! So help us God!!!
Most Commented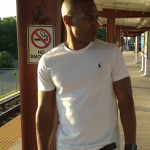 Sponsors