Tyrese Gives Chris Brown Fatherhood Advice
---
( 4UMF NEWS ) Tyrese Gives Chris Brown Fatherhood Advice:
Chris Brown is entering unfamiliar territory, but luckily, he has friends like Tyrese Gibson to help him out.
Shortly after Breezy made it publicly known that he is the father of young baby girl Royalty, Tyrese, who is also a father, took to Instagram to share a new and adorable snapshot of the new dad and his little princess, while offering his pal some wise words of encouragement and advice for the new journey ahead in the form of a lengthy IG caption.
He began, "Use this moment - Use this God given stage to give other young kings permission to get more involved with their kids.... Rather planned or not - it was ultimately in Gods plan for #Royal to be here.... You have no idea how much literally EVERYTHING changed for me when I was blessed with my angel Shayla Gibson.... She's my boss, she's my bottom line, so many people were CLEARED OUT because everything changed after she got here! , managers, agents, lawyers who were NOT on their A-Game GONE!"
Most Commented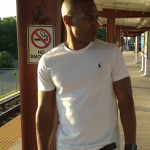 Sponsors