Urban Writers Meet For Cause In Atlanta
---
( 4UMF NEWS ) Urban Writers Meet For Cause In Atlanta:
The UBAWA Book Fair went out with a bang and 4UMF was there to get the scoop.
UBAWA or Urban Books Authors & Writers of America, held their first annual Book Fair at the Georgia International Convention Center in Atlanta, GA. There many urban authors, from across the country, came together for one cause to "promote literacy and the advancement of writers and authors from under-represented groups".
UBAWA seeks to connect talented authors with their targeted audiences. Among some of the featured authors whom attended were idol/author Princess Dior and Ms. Alabama Lakisha Brooks.
Princess Dior captivated many audiences with her non-fictional diary 'Crowded', which is loosely based off her life growing up in the inner city of Miami, FL. The so-called "street diary", as many of her readers call it, is said to be a guide away from the self-destructive streets into a new path of self-discovery and self-love.
Life coach and public speaker, Ms. Alabama Lakisha Brooks, got her start after being a coach on MTV's Made reality show. After creating Diamond Tiara Girls, a non-profit organization focused on improving the lives of young women through self-esteem building, Brooks felt it was time to spread her talents to the world. As the author of 'Create the Strength, Discipline, and Freedom to Define Your Best Self' Brooks definitely lives up to the book's title.
If you missed this one, don't worry the UBAWA Book Fair is an annual event.
Related articles
Most Commented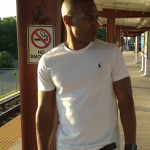 Sponsors