Urine Thrower Targets Young Women
---
( 4UMF NEWS ) Urine Thrower Targets Young Women:
Texas cops are searching for a Jeep-driving sicko who keeps throwing urine at women in Austin.
"They threw urine, out of a bucket, on me," 22-year-old victim Maiya Johnson told KXAN. "It was absolutely disgusting."
The pee-bombing creeps had targeted a group of college-aged women just a couple weeks before, firing wiz-filled bottles at their victims.
A 2-liter bottle reportedly smacked one of the women in the arm, leaving a bruise.
"I would not be surprised if this has happened to multiple other women, and they just haven't reported it," said Leah McCaskill, who was walking with friends about 2 a.m. when the drive-by splashers attacked, KXAN reported.
The women in both incidents described the same ominous black Jeep as they walked through the city's West Campus neighborhood.
"Kind of had to hold back tears for a while, and then finally took a shower," Johnson told KXAN.
The SUV has large tires and lift kit, and cops believe the matching incidents are evidence of a disturbing pattern.
"First incident is pretty random," Detective Calvin Pierce told reporters at a news conference on Friday. "Once it starts happening again, it's someone who enjoys doing it."
Most Commented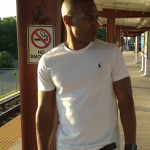 Sponsors