---
---
( 4UMF NEWS ) Usher Engaged:
Usher has yet to announce the engagement, but he's always been pretty private about his relationship with Grace. It is only recently that the "Good Kisser" singer began opening up about his business partner.
"I have an incredible partner and manager. She has helped me through some of the hardest times in my life and my career," he said in an interview with Billboard. "She's someone who has been able to support and understand all of who I am. Not just as a dancer or as a performer or as a singer, but as a humanitarian and a businessman and as a person."
Congrats!
AirPlay, Art Basel, Billboard (magazine), Charging station, Florida, Interactive art, Kid Ink, Miami Beach, Not safe for work, Tinashe, Usher (entertainer), Usher Engaged
Most Commented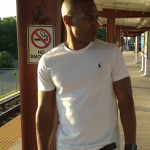 Sponsors