Usher Ft Juicy J And Troy Ave – I Don't Mind Remix
---
( 4UMF NEWS ) Usher Ft Juicy J And Troy Ave - I Don't Mind Remix:
Related articles
Bruno Mars, J. Cole, Juicy J, Mark Ronson, Nicki Minaj, Rugby league positions, Still Got It, Streaming media, Usher - Ft Juicy J Ft Troy Ave I Don't Mind Remix, Usher (entertainer), Zaytoven
We give the news and nothing but the news! So help us God!!!
Most Commented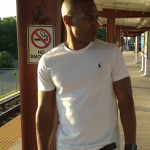 Sponsors