Vermont May Be Next State To Legalize Recreational Marijuana
---
( 4UMF NEWS ) Vermont May Be Next State To Legalize Recreational Marijuana:
Vermont Gov. Phil Scott is going to announce his decision on whether he will allow the state to become the ninth in the country, along with the District of Colombia, to legalize the recreational use of marijuana.
Wednesday is the deadline for Scott to make a decision about the fate of the bill after it was formally delivered to his office last week by the Legislature.
Scott's office says the Republican governor will agree to sign the bill into law or veto it, he will not allow it to become law without his signature.
The governor has said he's not philosophically opposed to marijuana legalization, but he has concerns about safety.
Under the legislation, small amounts of marijuana would be legal to possess and grow for anyone over age 21.
Most Commented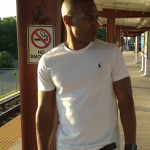 Sponsors