Vin Diesel Star On Walk Of Fame
---
( 4UMF NEWS ) Vin Diesel Star On Walk Of Fame:
U.S. actor and filmmaker Vin Diesel, best known for starring in a couple of Hollywood blockbuster hits including "Saving Private Ryan" and "Fast & Furious" film franchise, received the 2,504th star on the Hollywood Walk of Fame Monday in honor of more than 20 years of career.
Diesel, 46, was joined by a number of people including his "Fast & Furious" co-star Michelle Rodriguez.
A New York native, Diesel made his film debut in the 1990 drama "Awakenings." Five years later, his independent short "Mult-Facial" drew the attention of "Saving Private Ryan" helmsman Steven Spielberg who created the role of Pvt. Adian Carparzo, a rifleman, in the Oscar-winning drama for the actor.
Diesel also starred in a couple of films including "Boiler Room" (2000), "Pitch black" (2000),action thriller "xXx" (2002) and "Fast & Furious" series.
His next film "Riddick" is slated to hit theaters Sept. 6. He will also reprise his role in "Fast & Furious 7" which will be released in July 2014.
Related articles
Most Commented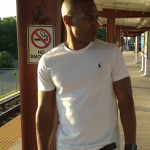 Sponsors