---
( 4UMF NEWS ) Violetta Degtiareva Dead:
A Russian pro tennis player named Violetta Degtiareva, who has drawn comparisons to Anna Kournikova, has died at the age of 23.
The stunning athlete apparently collapsed during a training session last Monday, Jan. 12, after suffering from heart failure, according to the Central European News. The news of her sudden death, however, was not known until recently, after her friend and fellow tennis pro Anastasia Vdovenco posted about Degtiareva's death on Facebook one day later.
"I can hardly believe it," wrote Moldovan tennis pro Vdovenco, 20. "Rest in peace."
Vdovenco's Facebook update was then picked up by multiple Russian media outlets, though details surrounding Degtiareva's heart failure still remain unknown.
Like world-famous tennis player Kournikova, Degtiareva was as beautiful as she was promising in her athletic prowess. She was last ranked 1,086 worldwide for singles, and 905 as a doubles player. Degtiareva's highest ranking ever was 947 for singles, and she had yet to win a major title.
According to CEN, the highest point of her career was reaching the quarter-finals in the International Tennis Federation-Turnier pro-circuit tournament in Turkey.
Related articles
Anna Kournikova, Central Europe, Death, Facebook, Heart failure, International Tennis Federation, Media of Russia, Rostov, Russia, Tennis, Violetta Degtiareva Dead
Most Commented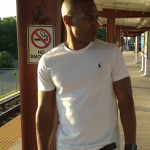 Sponsors