Virginia Tech Player Arrested
---
( 4UMF NEWS ) Virginia Tech Player Arrested:
Virginia Tech tailback Michael Holmes is facing a felony malicious wounding charge following a weekend fight in Blacksburg.
Holmes, 19, was arrested after police were called to a fight at about 1:50 a.m. Sunday. He also faces two misdemeanor assault and battery charges as a result of incident, which began as an altercation between two women, Lt. Nathan O'Dell with the Blacksburg Police Department said Monday.
Malicious wounding charges typically result from an assault with a weapon, but can also result from broken bones or severe lacerations, O'Dell said.
One person was taken to the hospital as a result of the fight, but O'Dell declined to reveal the nature of his injuries. Two others were treated at the scene.
Holmes, who is being held without bond at the Montgomery County jail, was to be arraigned Monday. However, Holmes has hired a lawyer, postponing his appearance until Tuesday.
Jimmy Turk, Holmes' attorney, did not immediately return a phone message left at his office by The Associated Press.
Holmes is automatically suspended from the football team because of the felony charge, per university policy. If convicted, he would be dismissed.
Coach Frank Beamer and his staff were not immediately available for comment.
The redshirt sophomore's arrest came only hours after he led all rushers in the Hokies' spring game with 24 yards on seven carries.
He was expected to contend for a starting job this season in a battle with sophomore J.C. Coleman and redshirt freshman Trey Edmunds. Holmes rushed for 280 yards last season, and spoke after the scrimmage about having made his biggest gains he's made since playing last year have come in ''being a leader.''
''I played last year, so I've been trying to get all the young bucks together, keep them working hard,'' he said Saturday night. ''The thing we're going to work on the most is being consistent. Just grinding, putting in work, trying to get better.''
Related articles
We give the news and nothing but the news! So help us God!!!
Most Commented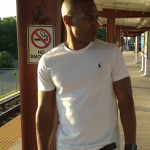 Sponsors