Vivica A. Fox And Kenya Moore's Feud Is Over A Man
---
( 4UMF NEWS ) Vivica A. Fox And Kenya Moore's Feud Is Over A Man:
Kenya Moore's hatred for Vivica A. Fox stems from a long running feud over their relationship with NFL hunk Terrell Owens, says an insider.
The "Real Housewives of Atlanta" star recently made headlines for stealing Fox's phone and tweeting nasty messages about Vivica's supposed menopausal issues.
A Dish Nation insider says Moore's dislike of Fox goes back to Kenya's unrequited attraction from Terrell who just happens to be Fox's good friend and a fellow contestant on "Celebrity Apprentice."
Moore once said about Owens: "There was interest, but I caught him at a bad time and didn't want to be part of the drama."
"Kenya was being her usual shady self towards Vivica," a source close to both ladies told Dish Nation. "She had a huge crush on Terrell a few years back, but he wanted nothing to do with her. For some reason Kenya blamed Vivica for screwing up her chances with Terrell. Neither woman is confessing to ever hooking up with Terrell, but the buzz on the set is that he slept with both women and that's why there was so much drama between them. And don't bother asking Terrell - he's not saying a word."
Kenya, who's been in NY filming season 7 of "Celebrity Apprentice" with Vivica and Terrell, was reportedly fired by Donald Trump after he learned of her backhanded deeds involving Fox.
"Kenya is burning every bridge in Atlanta, Hollywood and now New York," the source adds. "She thought she was going to come on the show and become the next Omarosa, the show's original villain, but Kenya's not that smart. Kenya's plan backfired and Vivica will get the last laugh when the show airs later this year. Everyone will see Kenya for the fame-hungry, no good troublemaker that she is."
Most Commented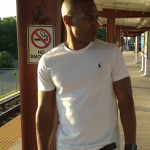 Sponsors