---

( 4UMF NEWS ) Waka Flocka Engaged:
Seems like Waka Flocka Flame might be heading down the aisle very soon. The rapper's longtime girlfriend, Tammy, posted a photo today, rocking what appeared to be an engagement tattoo with her rapper boo.
The YBF shares the news and Tammy's Twitter account seems to confirm it.
Ms. Rivera or "Mz Flame" tweeted, "Happy birthday!!.. To my fiancé... Lord knows we been through it all!.. An yet our souls still manage." The message cuts off, but appears to be romantic in nature.
Just a few months ago, Waka was tweeting up a storm, including linking himself to actress Selena Gomez. Later, Waka cleared up the rumors and admitted that he never met the Disney pop tart.
While he builds personally, Waka recently broke up with longtime bff and mentor Gucci Mane. Waka didn't reveal the details of an apparently "real aggressive" conversation he had with his former friend but he was baffled as to Gucci's allegations that he was disloyal.
"I don't know. Honest to God truth, I don't know because I'm the loyalist person you could ever see. I took on a man's beef, risked my life, hung out the window, risked my freedom. I never backed in a corner," he said, referencing his involvement in Gucci Mane and Young Jeezy's beef. "To my knowledge, it can't be nothing but jealously or something because there is nothing I did disloyal."
Related articles
We give the news and nothing but the news! So help us God!!!
Most Commented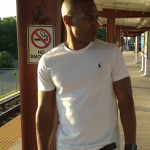 Sponsors