Wale's New Single Jumps To No.1
---
( 4UMF NEWS ) Wale's New Single Jumps To No.1:
Wale's new track "The Followers" hit No. 1 on the Twitter Trending 140 chart shortly after being released on SoundCloud late Tuesday afternoon.
The Beef: Meek Mill Blasts Wale On Twitter, Wale Responds
"The Followers" will appear on Wale's forthcoming upcoming album, titled "Album About Nothing." The Pro Reese and Marce Reazon-produced track features a quote from the popular '90s sitcom "Seinfeld."
The early release of the track is in response to a social media feud between Meek Mill and Wale.
Most Commented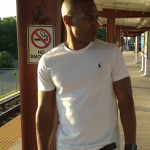 Sponsors