Warren Sapp Is A Suspect In Domestic Assault Case
---
( 4UMF NEWS ) Warren Sapp Is A Suspect In Domestic Assault Case:
Former Star Defensive linemen Warren Sapp has been named in a domestic violence case
TMZ has reported that "Law enforcement … says a report has been filed against Sapp in which the 42-year-old is accused of getting into a physical altercation with a woman in a casino on April 28th."
Though the report has already been filed against Sapp, the Hall of Fame player has yet to be arrested for the alleged charges, and cops are still investing.
This isn't the first legal trouble Sapp has dealt with this year. During Super Bowl weekend, he was arrested in Phoenix for soliciting a prostitute, and shortly after, his contract with the NFL Network was officially terminated.
Move information will be provided once it becomes available.
Most Commented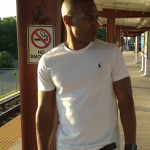 Sponsors