Warriors Break Bulls' Record With 73rd Win
---
( 4UMF NEWS ) Warriors Break Bulls' Record With 73rd Win:
Long before the Golden State Warriors earned their peerless place in the NBA record books at Oracle Arena on Wednesday, downing the Memphis Grizzlies 125-104 to finish with an unprecedented 73-9 mark, they held a chapel session that included an apropos message.
"YOU HAVE THE WINNING HAND," the program cover that also featured the Warriors logo read. "II CORINTHIANS 4: 5-10."
It may take divine intervention to keep this team from going down as the greatest of all time.
Just three days after their win at San Antonio ensured at least a tie with the 1995-96 Chicago Bulls team that went 72-10, Stephen Curry met the historic moment with a 46-point, 10-three-pointer night. He was 15-of-24 from the floor and 10-of-19 from threes. After breaking his own single season record for three-pointers made in February, then becoming the first player in NBA history to surpass the 300 mark less than two weeks later, Curry needed less than 19 minutes of court time to hit the eight three-pointers necessary to reach the 400 mark (he would finish with 402).
The latest unfathomable feat came at the 11:17 mark in the third quarter, Curry pulling up on the right side after big man Andrew Bogut found him all alone from the top of the key and burying No. 400 to the delight of the Warriors' 175th consecutive sellout crowd. Curry raised his hands, tapped his chest and pointed to the sky as he had 399 times before in these past five-plus months, and soaked up the adulation of a crowd that spoke the truth when they chanted "MVP."
This push toward No. 73 was never driven by Curry's words. That job was seized by forward Draymond Green, their vocal leader who made it clear to head coach Steve Kerr at every turn that resting as the regular season came to a close was simply not an option. But Curry, whose rise the past 18 months has been remarkable, took the lead-by-example tact that has been his preference since those glorious days at Davidson.
"I tried to do it with the way I played," Curry had said after the Warriors beat the Spurs. "The decision of resting or not was a pretty easy decision for me just (because) I'm not nursing any injuries, I (didn't want to) put myself in a position to be a step slow come the playoffs, so why not go out and take advantage of an opportunity that may never come again. That's kind of what I think about every day."
The Kerr component is the part that writes itself. From sharpshooting reserve on those '95-96 Bulls to the second-year coach with the magic touch with these Warriors, his place in this surreal story is as unlikely as they come. Only Michael Jordan and Kerr played all 100 regular season and playoff games for the Bulls back then, and here came Kerr 20 years later ushering in the most unexpected of eras. Kerr even wore Scottie Pippen socks as a tribute to his former team.
"I never thought anybody would ever come close to breaking the record when I was lucky enough to be a part of it," Kerr said. "I'm shocked we are where we are just because of how difficult it is. More than anything, I'm proud of our guys for laying it all out there, all season long, for putting themselves out there and trying to achieve something that has never been done before. ... Something that is truly great."
NBA commissioner Adam Silver issued a statement as soon as the Warriors game ended.
"Congratulations to the Golden State Warriors on their 73rd win and the best regular-season record in NBA history. The team held itself to a high standard throughout the season, playing with purpose every night and captivating fans around the world with its free-flowing style, spectacular shooting and flair for the dramatic. Kudos to the entire Warriors organization."
Most Commented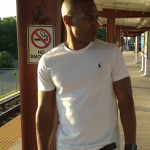 Sponsors