Wayne From Shottas 2 Spragga Benz Interview
---
( 4UMF NEWS ) Wayne From Shottas 2 Spragga Benz Interview: 
''Wayne this is one big misunderstanding" - Mr. Anderson "Shottas"
Will there be an upcoming Shottas 2? Co-star Spragga Benz shares his sentiments on the current state of music in Jamaica and Shotta Culture.
The actor and dee jay Spragga Benz known as the character Wayne from the popular movie Shottas chats with Lady of 4UMF to discuss upcoming music projects, the current state of dancehall music, and how he feels about the incarceration of reggae artists Buju Banton and Vybz Kartel.
Carlton Errington Grant, better known as Spragga Benz, has traveled the globe sharing reggae music and rasta culture. His latest album 'Shotta Culture' featured Bob Marley son Stephen Marley on an uplifting roots track entitled More Life.
Spragga Benz is a Jamaican rapper, also called a dee jay, who is well respected for his music throughout the 90s up to today's current catalog. His music includes songs like 'Style' on the DNA Riddim, 'Tiny Tot' on the Advocate riddim, and earlier tunes for the ladies such as 'Machine Gun Kelly' and 'Cute, Likkle, and Tight'.
Benz is an advocate of the legalization of marijuana and openly shares his views in the music he creates. The single 'Bungo Nyah' with Damien "Jr. Gong" Marley and Stephen Marley advocates cannabis as the herbal healing of the nation. Rastafari is internationally recognized for its strong belief of weed as a medicinal supplement necessary for meditation and religious purposes.
Reggae music is reaching ears on a higher level because of the fusion of other global genres such as Pop, House, Rock, and Hip-Hop. Spragga Benz has not only collaborated with reggae artists but also hopes to do more crossover features like what he has done with Nas and Magazeen from Maybach Music Group.
Meek Mill also has requested a feature from Spragga Benz. The two emcees were spotted in the studio mixing up some good vibrations and working on a new music project. Benz was excited to share the developments of his music career and aspirations of composing more music for an International audience.
Listen below to hear the Spragga Benz interview:
Related articles
Most Commented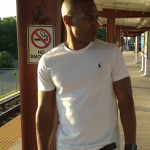 Sponsors