White Survivalist Is Not Charged After Shooting Cop
---
( 4UMF NEWS ) White Survivalist Is Not Charged After Shooting Black Cop:
In Oklahoma, a white "survivalist" shot a police chief three times in the chest and once in the arm. The shooting did not result in an arrest or charges and the man, identified by local media as 29-year-old Dallas Horton, has been released.
In a press release, the Oklahoma State Bureau of Investigation said, "Facts surrounding the case lead agents to believe the man was unaware it was officers who made entry." But Louis Ross, the Sentinel, Oklahoma police chief who was shot, said that he entered the home after "Washita County 911 received two calls from a man who identified himself as Dallas Horton, and claimed to have a bomb inside the head start school."
Ross cast doubt on the credibility of Horton's claim that he didn't know officers were present, noting that there was "screaming from five officers of the law announcing our presence, requesting to see hands." Ross only survived the shooting because he was wearing a bulletproof vest. He has "massive bruises and welts on his body" and the shot that hit his arm "went clean through."
In a second statement released yesterday the Oklahoma State Bureau Of Investigation said Horton was "fully cooperating with the on-going investigation" and "no traces of explosives were found."
A Facebook profile identified by Raw Story, that purports to be from a Dallas Horton of Sentinel, contains numerous racist images.
A sign on the front door of Horton's home says he's a "Certified zombie killer." The mayor of Sentinel, Sam Dlugonski, described Horton as a "gun enthusiast" and survivalist. Dlugsonski was familiar with Horton, saying, "I've known that kid all of his life."
Related articles
Al Sharpton, Chief of police, Facebook, Head Start Program, Louis W. Ross, Oklahoma, Oklahoma Highway Patrol, Oklahoma State Bureau of Investigation, Sentinel, Washita County, White Survivalist Is Not Charged After Shooting Cop
Most Commented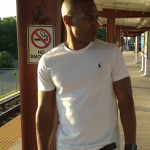 Sponsors