White Women Black Hairstyles
---
( 4UMF NEWS ) White Women Black Hairstyles:
In a project called "Can I Touch It?", photographer Endia Beal asked a group of white, female, baby boomers if she could give them a "black" hairstyle and take their portrait in a traditional corporate fashion.
Beal hopes the project will begin a dialogue about race, gender, and self-expression in corporate environments.
The concept came to her while she was interning at Yale getting her M.F.A. in photography. Beal is a tall, black woman who wore a billowing red afro at the time. One male colleague told Beal that many of the men in the office were curious about what her hair felt like. They wanted to touch it.
How did Beal respond? Not only did she let them touch it, but she asked them to pull it. She then documented it on camera. The results are below.
Related articles
Most Commented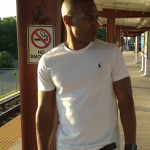 Sponsors