Wife Of Kenya Moore's Ex Speaks Out
---
( 4UMF NEWS ) Wife Of Kenya Moore's Ex Speaks Out:
It's been a rough week for Kenya Moore.
This week we all learned that her happily-ever-after with the man she met on Millionaire Matchmaker wasn't all it seemed, when reports surfaced that her beau James Freeman, was in fact married to another woman.
Moore released a statement saying she was blindsided and hurt, Vivica Fox took it as an opportunity to take a few jabs, and the public found itself grappling to separate fact from fiction.
Now the wife of the alleged two timing ex boyfriend is speaking out and telling her side of the story.
Freeman's wife Jaimi Gregory, told Radar Online,
James was on Millionaire Matchmaker in September [2014] and I met him in December. We met on Match.com and three months later we were engaged. Then on Good Friday, April 3, 2015 we got married. We just knew right away that we were in love.
He said he went on two or three dates after the show aired with Kenya. He told me they just kissed and nothing else. He said she just wasn't the right person for her, but he wished her the best.
[Two weeks ago] Kenya wrote to him saying that they should celebrate since their ratings were so high. But he told her that he had met someone and fell in love so it wasn't appropriate for him to talk with her anymore.
Kenya wrote to him and told him that he hurt her brand. Of course he didn't respond to her. But a little more than a week ago she reached out again and told him she needed a favor. When he asked what it was she told him she needed to talk to him in person. He didn't want to do that so he didn't respond.
It doesn't feel good to be put in this position. James was very clear with his boundaries. She wasn't respecting him. This was obviously a publicity stunt. I know it was.
One peculiarity of the interview is how Gregory explains why her husband didn't tell her anything about his relationship with Moore till after it hit the media.
"He totally forgot he even did the show and so when the commercials started airing he told me all about it," she explains.
This wouldn't be the first time Moore was accused of lying for publicity. It also wouldn't be the first time that a man was caught misrepresenting his relationship with Moore – to his wife. Apollo Nida famously did the same thing on Real Housewives of Atlanta for two years. This ultimately resulted in some cast members (begrudgingly) apologizing to the former beauty queen in season seven when he came clean.
At the moment, public opinion is split on who to believe, and Moore has kept quiet since her initial statement.
Any way you slice it – something is definitely off about this whole scenario.
Most Commented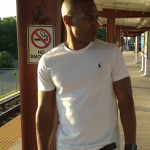 Sponsors